Summary
Product: FreeProxy
Versions: FreeProxyClient V3.0 onwards
Note: 2021
Date reported: 18 October 2003

Issue Detail
How do I set up Outlook Express to Access Hotmail ?

Solution
To set up Hotmail you need to set up the following:

Set up FreeProxy to access the internet using HTTP
Set up the client PC's browser to access FreeProxy
Set up the client PC's Outlook Express
The first step affects the computer connected to the internet which is running FreeProxy: "the FreeProxy server". The second and third steps are carried out on each client computer that requires Hotmail access.

Set up FreeProxy
FreeProxy as delivered with the Default.cfg configuration file has the setup to access the Interenet using the HTTP protocol.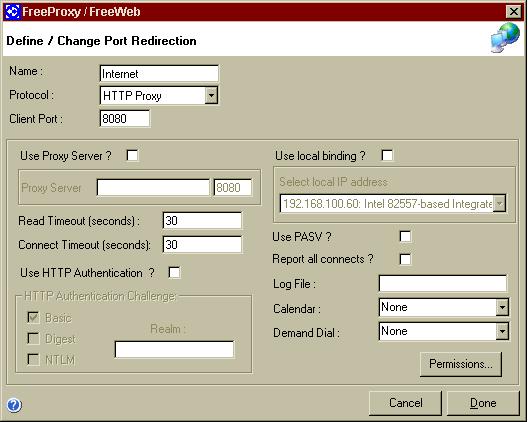 As a reminder, this is what the basic HTTP configuration should look like.
Remember to Save, then Stop and Start the FreeProxy service.

Set up the Client's Browser
On each client that uses Outlook Express, make sure that the browser settings are set up correctly. Outlook Express uses the client's browser settings to determine the proxy server and port numbers to use. Internet Explorer is used in this example.

In this example, you have a PC connected to the internet called MYSERVER and is running FreeProxy with the configuration described in step 1. Your client's browser has to be set up to access MYSERVER

In Internet Explorer select:

Tools -> Internet Options -> Connections -> LAN Settings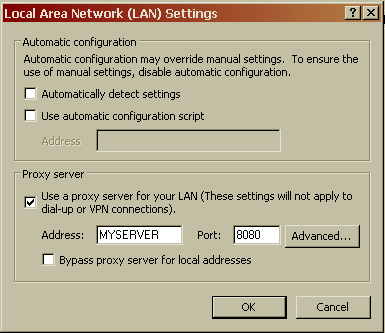 Fill in the following fields as shown. Naturally, you will not fill in "MYSERVER" but rather the IP address or name of your server running FreeProxy.

Set up the Client's Outlook Express
From the client's Outlook Express, select Tools -> Accounts -> Add -> Mail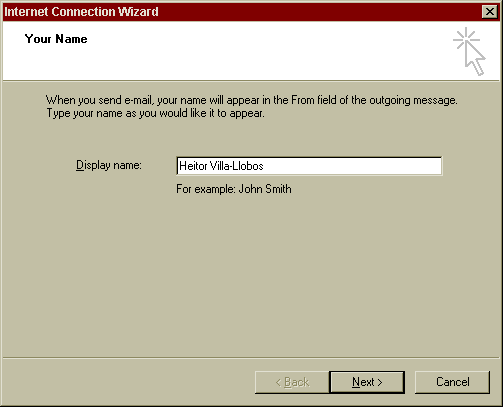 Fill in the name as you will be known to the recipient.
Press Next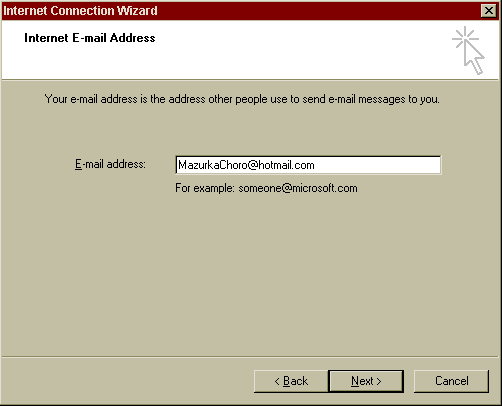 Fill in the email address. The important part here is @hotmail.com
This provides a hint to the setup wizard.
Press Next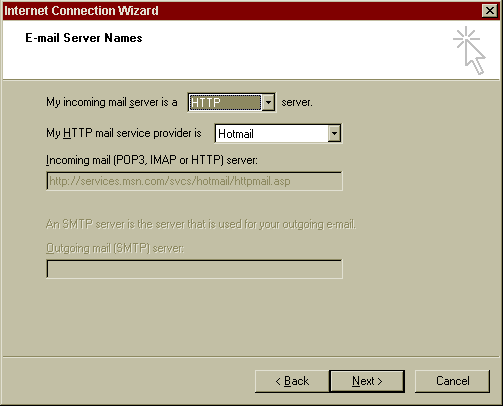 Normally, this information is already filled in for you. If not, use the 'back' key to check you entered your hotmail account information correctly on the previous screen.
Press Next.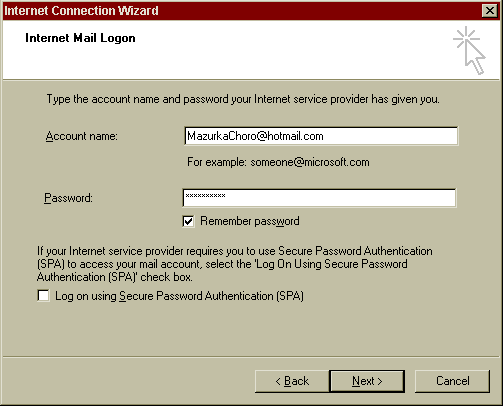 Fill in your Hotmail password

Press Next.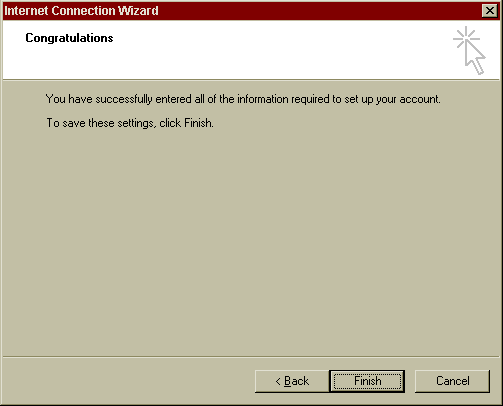 Press Finish and you should see the Internet accounts screen displayed.
Once you have finished and closed all dialog boxes, click on the Hotmail item in Outlook Express and it will guide you through downloading your mail.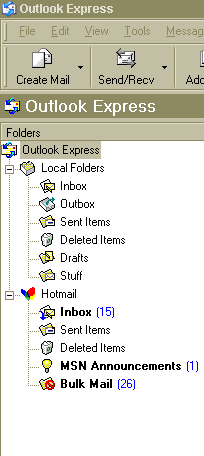 Rectified
n/a